HELLO AND THANK YOU FOR VISITING MY WEB SITE.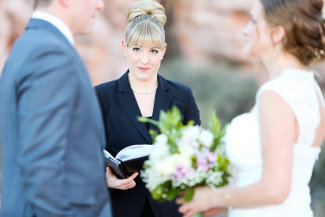 At the age of five I was baptized as a Protestant in a Non-Denominational church in Cupertino, California.
As I grew with my church I had the privilege of wearing many hats. I was the pianist, organist, Sunday school teacher, usher, elected to the official board and elected as a Deaconess of my church. My most memorable time of being a Deaconess was when I assisted our minister with weddings. It was that experience and the knowledge that I gained from that which led me to become a wedding mobile minister.
Marriage signifies a new beginning. As your mobile minister, I would be honored to start your new journey with you. Being a mobile minister simply means that I travel to your destination to perform the wedding ceremony. If you are unsure of wedding locations in Mount Shasta I am happy to make some suggestions for you.
I am a non-denominational minister and I welcome all faiths.  I perform various types of ceremonies which would include Civil, Religious, Non-Religious, Vow Renewal and Same Sex weddings.
Your day is special and all about you. The ceremony can be simple, traditional or customized to fit you on your special day.
I am available 7 days a week. Last minute weddings are no problem.  Elopements are welcome.
I specialize in small intimate wedding ceremonies but I am happy to accommodate any group size.
MY GIFT TO YOU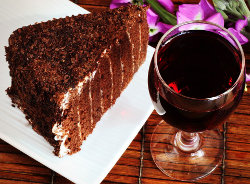 Because this day is so very special I am delighted to give you a wedding gift.
I provide you with a beautiful Wedding Certificate, a traditional white or decadent chocolate cake for two and either a bottle of champagne or apple cider along with two fluted champagne glasses. Please enjoy this gift from me on your honeymoon night.
PACKAGES
I offer three wedding ceremony packages.
Package #1 – A simple ceremony: traditional or Non-Traditional; Religious or Non-Religious.
Price for package # 1: $175.00
Package #2 – A full ceremony including all your special requirements such as the lighting of the Unity Candle  or the Sand Ceremony, any songs or special readings.
Price for package #2:  $250.00
Package #3 – A full ceremony plus I will help you write your wedding vows by offering you an outline which we can customize to fit your very special day.
I also will take an hours worth of photographs and give you the SD card to do with as you wish.
Disclaimer: I am not a professional photographer.
Price for package #3: $325.00
Package #4 – Spiritual Wedding Ceremony
The ceremony includes the following:
A smudge cleansing at the area site
An aura cleansing for the couple
A crystal water blessing of the rings
An angel card reading
The wedding ceremony
Price for package #4: $425.00
If there is to be a rehearsal prior to the wedding I will be available.
REQUIREMENTS
You are required by the state to provide me with your Marriage License along with the mailing envelope and you must have a minimum of 1 witness.
A $100.00 deposit is due prior to the ceremony by mail or in person.
After the ceremony I will mail your Marriage License to the county in which it was issued.
CANCELLATION
48 hours is required.
If you have paid in full, the full amount will be returned to you.
If you cancel at the last minute and have paid in full all will be returned to you minus the $100.00 deposit.
FOOTNOTE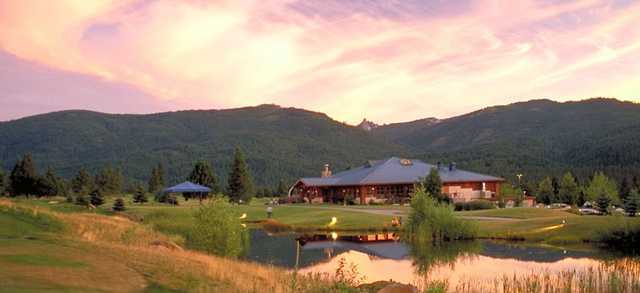 There are many wonderful and diverse restaurants in Mount Shasta and Siskiyou county.
If you are looking for a full romantic and beautiful wedding venue with lodging, might I suggest the Mount Shasta Resort.
Your wedding is all about you so dress as you wish. This is Mount Shasta where all things are magical!